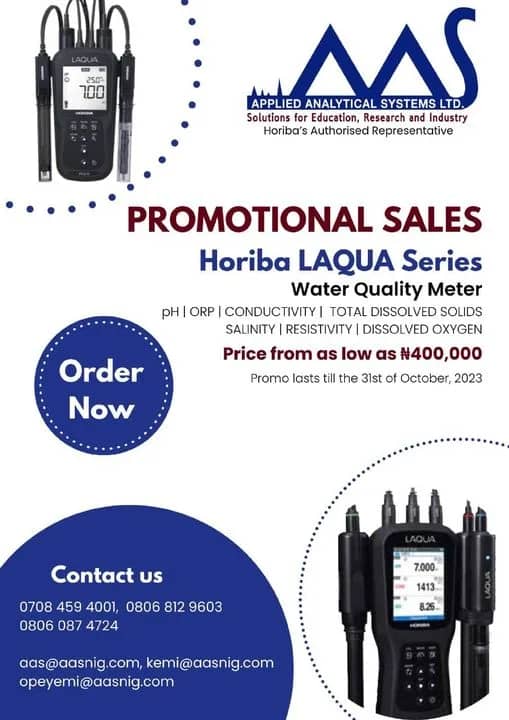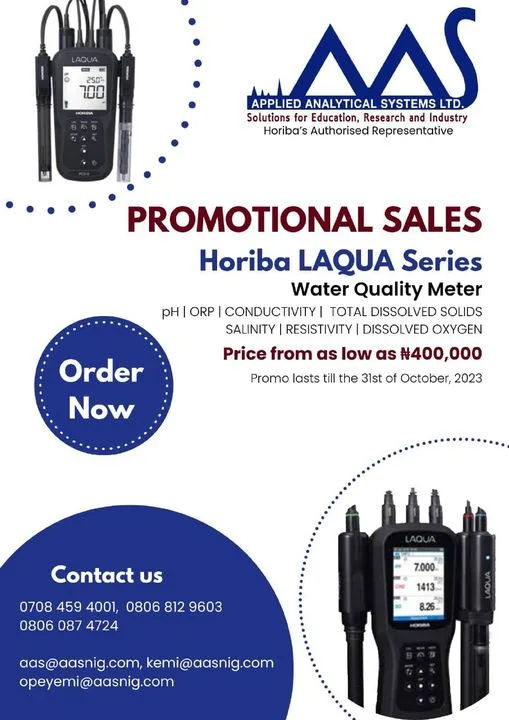 Act swiftly, as time is running out. We value your business and want to ensure you make the most of this opportunity. Only purchase orders received within this promotional period will be eligible for the discounted pricing and additional benefits. The HORIBA LAQUA series represents a state-of-the-art solution for your measurement needs, and this limited-time offer allows you to acquire your meter at an exceptional price.
Don't delay any further; secure your order now and ensure you benefit from this outstanding promotional sale. To place your order or inquire about the HORIBA LAQUA series, please feel free to reach out to our dedicated sales team at aas@aasnig.com. They will be more than happy to assist you and provide any additional information you may require.
Check flier for more details.