1. Gas Chromatograph (GC) & Gas Chromatograph-Mass Spectrometry (GC-MS)
Gas chromatography (GC) is an invaluable technique for scientists conducting analytical testing or research across myriad application areas, including chemical, energy, environmental, food and beverage, forensics, pharmaceutical, and more.
2. Atomic Absorption

Spectrophotometers
Our company supplies and distributes scientific laboratory equipment including, accessories and supplies including Spectrophotometers . We also provide services such as lab. equipment installation, calibration, maintenance and repairs. We also train users of the lab equipment and we set up laboratories from scratch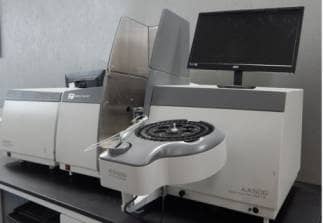 PG INSTRUMENTS ATOMIC ABSORPTION SPECTROMETER AA500
PG INSTRUMENTS AA500 ATOMIC ABSORPTION SPECTROPHOTOMETER
Atomic absorption spectrophotometry has wide applications in medical, environmental, food, mining and metallurgical applications for the analysis of trace metals in a wide variety of matrices. For your trace metals analysis, choose your complete solution from PG instruments.
The AA500 Atomic Absorption Spectrometer is available in THREE configurations.
Flame Analysis Only (AA500F)
Graphite Furnace Only (AA500G)
Combined Flame and Furnace (AA500FG)
FEATURES
Flame Atomiser Features (Flame Analysis Only AA500F)
The flame atomiser offers three flame options:
Air/acetylene is the standard configuration with the N2O/acetylene and Air/LPG as options.
Air/Acetylene
The Air/Acetylene flame uses a 100mm single slot burner for the standard configuration.
The high sensitivity (Cu 2ppm >0.280abs) is due to the efficiency of the fixed position glass nebuliser fitted as standard. An acid resistant replacement is available as an option.
The flame can be easily set from blue lean flame through stoichiometric to fuel rich by means of computer control.
N20/Acetylene
The N2O/Acetylene flame uses a 50mm single slot burner and is available as an optional extra. (This burner is also known as the UNIVERSAL Burner)
This flame configuration is used to measure elements less prone to ionization such as: Aluminium, Tin, Titanium, Calcium, Vanadium and Molybdenum.
Switching from Air/Acetylene to N2O/Acetylene to Flame Off is fully controlled by the AAWinPro software.
Air/Propane (LPG)
This flame uses a 3 slot burner and with the low pressure requirement it is also much safer to operate.
Due to the low temperature of the flame it is ideal for analysing alkali metals such as: Potassium, Sodium and Lithium, especially when used in the emission mode; replaces the need for flame photometer
Some remote areas of the world have difficulty obtaining Acetylene gas of a high enough purity to operate the flame correctly, LPG can give a real alternative and offer comparable results for most elements throughout the wavelength range.
The PG990 Atomic Absorption Spectrophotometer is a versatile, low cost, entry level instrument with a computer controlled Air/Acetylene flame for general laboratory requirements. Due to its high sensitivity and excellent performance the instrument can be used for a wide range of applications including:
Agricultural
Clinical
Environmental
Food
Metal
Mining
Geological
Petrochemical
Pharmaceutical
The PG990 Atomic Absorption Spectrophotometer is a versatile, low cost, entry level instrument with a computer controlled Air/Acetylene flame for general laboratory requirements. Due to its high sensitivity and excellent performance the instrument can be used for a wide range of applications including:
Agricultural
Clinical
Environmental
Food
Metal
Mining
Geological
Petrochemical
Pharmaceutical
Inductively coupled plasma – optical emission spectrometry is a technique in which the composition of element in (mostly water dissolved samples can be determined using plasma and a spectrometer. Due to its versatility and high performance, the instrument can be used in almost any laboratory for a wide range of applications such as
Agriculture
Food
Geological
Clinical
Petrochemical
Environmental
Mining
Pharmaceutical
Education
4. FTIR

Spectrophotometer
FEATURES of PG Instruments 7800 FTIR
High sensitivity and stability
Intelligent real-time monitoring of instrument status
Multiple communication options
Flexible and convenient testing
Powerful software workstation
CFR 21 Compliant Software
19 Libraries with approximately 11000 spectrums is included in the software
Some of the Spectrum Libraries Included with Software
Polymer library
Polymer Chemical library
Art Media library
Fiber library
Organic Reagent library
Organic Reagent solid library
Inorganic Reagent library
Surfactant library
Minerals library
Georgia State Crime Laboratory drug library
Vapour Phase library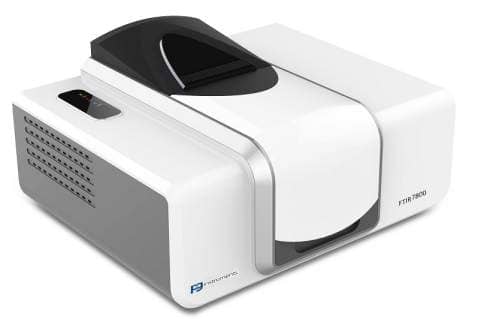 PG INSTRUMENTS 7800 FOURIER-TRANSFORM INFRARED SPECTROSCOPY (FTIR)
5. UV-VIS

SPECTROPHOTOMETERS
This products comes in different ranges with different features and usage 
The PG Instruments FP910 is a Digital Flame Photometer, Microprocessor Controlled, for the quick and simple determination of Sodium, Potassium, Calcium, Barium and Lithium in one single aspiration. The instrument has a 7-inch Embedded Colour Touch Screen offering colour graphics such as calibration graph and data, simultaneous analytical results, selection of elements,  automatic calculation of curve coefficients, concentration unit selection etc. Flame out safety protection sensor. Direct printing using integral thermal printer. USB interface to connect with PC for Data Collection Software. Automatic selection of filters. Up to 12 point calibration capability
TWO models are available, namely FP910-4, which allows analysis of FOUR Elements – Sodium, Potassium, Calcium and Lithium and the FP910-5 for the analysis of FIVE elements – Sodium, Potassium, Calcium, Lithium and Barium.
PG INSTRUMENT FLAME PHOTOMETER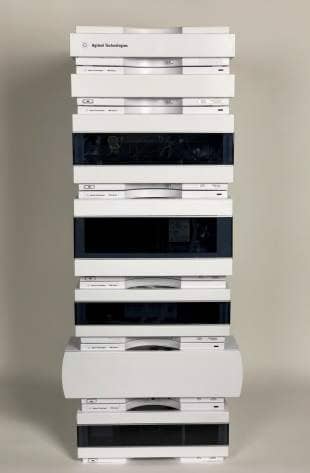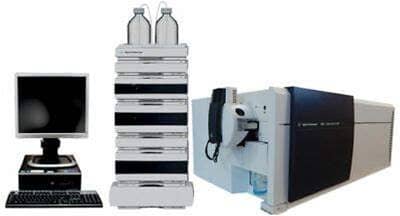 HPLC & LCMS are optimal for the separation of chemical and biological compounds that are non-volatile in the Pharmaceutical, diagnosis, research, environmental and so on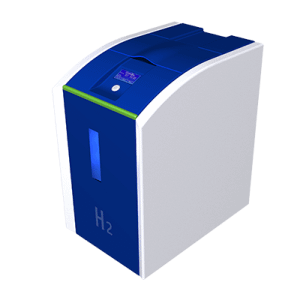 F-DGSi New 'Modular Cosmos Gas Generators' for the GC Market (H2, N2, Zero Air) in One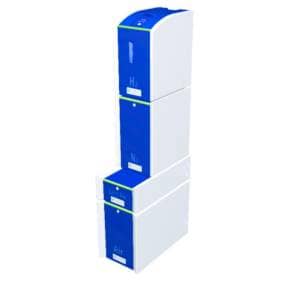 FDGSi COSMOS MF.H2 Hydrogen Gas Generator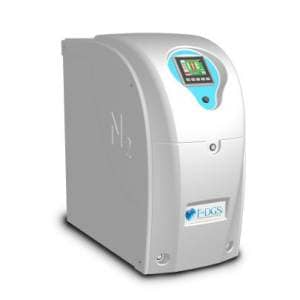 FDGSi Zero Air generators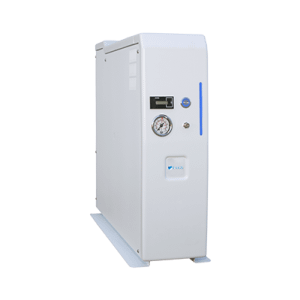 FDGSi Nitrogen Gas Generator: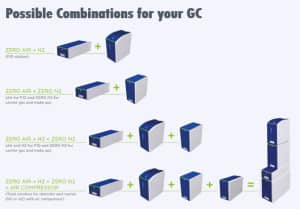 Possible Gas Generators Combinations
F-DGSi New 'Modular Cosmos Gas Generators' for the GC Market (H2, N2, Zero Air) in One 
FEATURES
INCREASED LABORATORY EFFICIENCY
A constant, uninterrupted gas supply of guaranteed purity eliminates interruptions of analyses to change cylinders and reduces the amount of instrument re-calibrations required.
IMPROVED ECONOMY
Pure gases produced as standard.
IMPROVED SAFETY
Gas produced at low pressure and ambient temperature removes the need for high pressure cylinders.
SECURITY OF SUPPLY
Integral oil free air compressor as an option guarantees continuous gas supply, independent of in house compressed air supply.
SIMPLE INSTALLATION
Gas generators can be installed in the laboratory, on or under a bench, eliminating the need for long gas lines from cylinders secured elsewhere.
FDGSi COSMOS MF.H2 Hydrogen Gas Generator is designed for GC-carrier gas and detectors requiring Hydrogen fuel gas, such as FID, FPD, NPD and TCD.The Hydrogen gas is produced from deionised water using the exclusive 100% titanium Proton Exchange Membrane (PEM) technology, which provides a very high reliability, new longer life and better H2 purity. (picture in product picture folder)
FDGSi Zero Air generators produce dry and hydrocarbon-free air, using air from oil-free compressors, thus avoiding the need to use traditional bottles that are often complex to change.
Designed with safety and convenience in mind, this system will eliminating the need for inconvenient high pressure gas cylinders. This complete turnkey system is engineered with the highest quality components, is easy to install and requires only minimal annual maintenance.
The ergonomic, compact and silent design makes the Zero Air series the ideal solution for the following analytical applications. (picture in product picture folder)
FDGSi Nitrogen Gas Generator:
Intelligent color touch screen to provide simple and user friendly management of all functions of the unit
Fully regenerative PSA technology
Without or with integral oil free air compressor
Quiet thanks to the Soundproofed compressor box and anti-vibration features
Auto start
Audible alarm display and Visual maintenance indication with history log
Outlet flow indicator
Energy Saving Technology (EST):
9. PACKAGING

TEST EQUIPMENT
LABTHINK provide packaging test solutions to different industries such as food, pharmaceuticals, medicals, research institutes and so on. Some of the products includebandage, release paper and protection films.
Others are:
• Gas Permeability Tester
• Oxygen Permeability Tester
• Water Vapor Permeability Tester
• Migration & Non-volatile Matter
• Heat Seal Tester
• Oxygen Transmission Rate Test System
• Hot Track Tester
• Falling Dart Impact Tester
• Film Pendulum Impact Tester
• Thermal Shrinkage Tester
• Digital Torgue Tester
• Film Free Shrink Tester
• Headspace Gas analyzer
• Box compression Tester
• Flex Durability Tester
• Tearing Tester
• Rub Tester
• Air Permeability Tester
• Fogging Tester
Box Compression Tester
Hot Tack Tester
10. Gas Testing

Equipment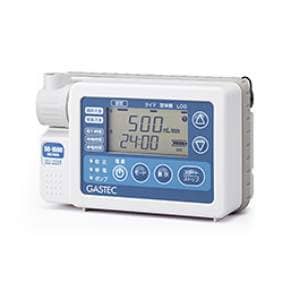 GASTEC-AUTHOMATIC-AIR-SAMPLING-PUMP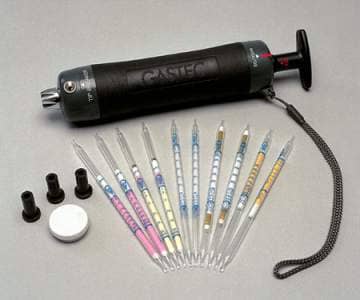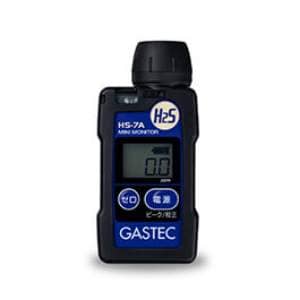 GASTEC-HYDROGEN-SULPHIDE-DETECTOR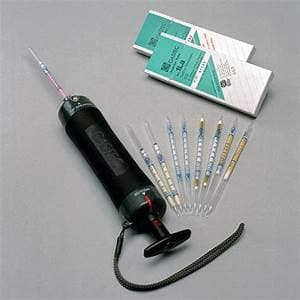 GASTEC PUMP AND DETECTOR TUBES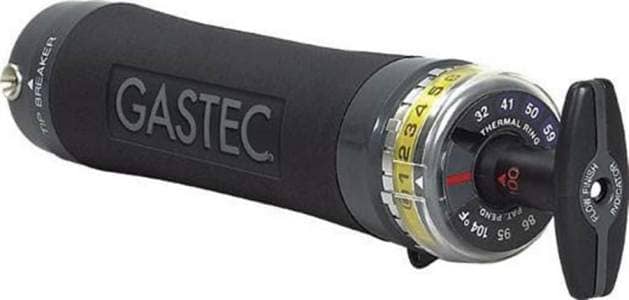 Gastec Corporation (Japan) manufactures direct reading gas detection tubes, instruments (including alarm meters) for detecting / measuring various types of gases, and ancillary equipment concerning gas measurement (sampling, correcting, etc.). Areas of applications include Environmental assessment (atmosphere, indoor air, workplace, etc.) process management, research, medical treatment, education, miscellaneous industrial uses. Some of their products include
• Gastec detector tubes 
• Gastec pump system 
• Gastec Toxic Gas Detectors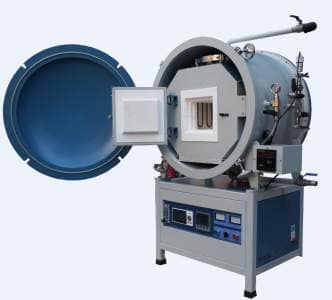 SANTE products cover 1000/1200/1300/1400/1600/1700/1800º C Box furnace, Tube furnace, Vacuum furnace, High Temperature Furnace, 2000º C Ultra-High Temperature Furnace, Dental furnace, Industrial chamber furnace, elevator furnace, Intelligent mobile car bottom furnace, Smelting furnace and so on.
The company provides heating treatment equipment for laboratory, domestic and foreign institutions of higher learning, scientific research institutes, factory enterprises and petrochemical, smelting, casting, machinery manufacturing, military industry and so on.
13. General Lab

Equipment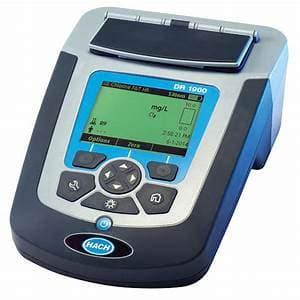 HACH PORTABLE WATER SPECTROPHOTOMETER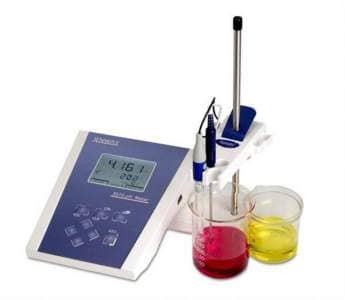 JENWAY 3510 BENCHTOP pH METER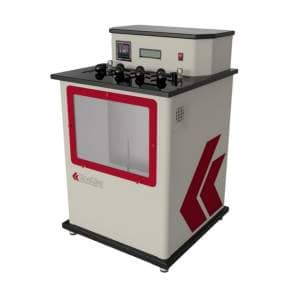 KOEHLER KINEMATIC VISCOSITY BATH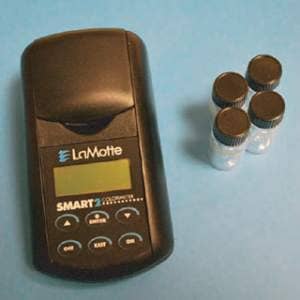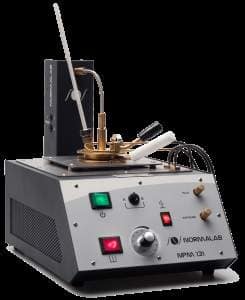 MANNUAL FLASH POINT BY PENSKY-MARTENS CLOSED CUP TESTER
We supply other general laboratory equipment such as pH Meters, Titrators, Ovens, Incubators, Baths, Heaters, Water Distillers and Purifier, Petroleum Test Equipment and so on.
Brands include MRC, Memmert, Hanna, Hach, Jenway, Lovibond, LaMotte, Sartorius, Thomas, Normalab, Koehler, etc (pictures in general lab folder.

For all Certified Reference Materials (CRMs) such as
Organic: PCBs, PBDEs, Dioxins, Furans, PAHs, Pesticides, VOCs, Functional Groups, EPA Methods (500, 600, 1300, 1600, 8000 series), CLP, Regional Methods, Explosives, Plastic Additives, Food, Allergens, Dyes, PFOAs, Custom Formulation, and Custom Synthesis
Inorganic: ICP, ICP/MS, AA, Ion Chrom, Wet Chem, ICP Multi-Element (QC, SDWA, TCLP, MISA, CLP, EPA, Alternate Source, EU, ASTM), ICP/MS Multi-Element (Calibration, QC, EPA), OrganoMetallics
Petrochemical: Standards for over 100 ASTM Methods – Oxygenates, Aromatics, Physical Properties, PIANO, DHA , Diisocyanates, Biofuels, UOP, TPH & Fuels and Hydrocarbons, LUFT/LUST (UST) State Specific, Sulfur, Wear Metals