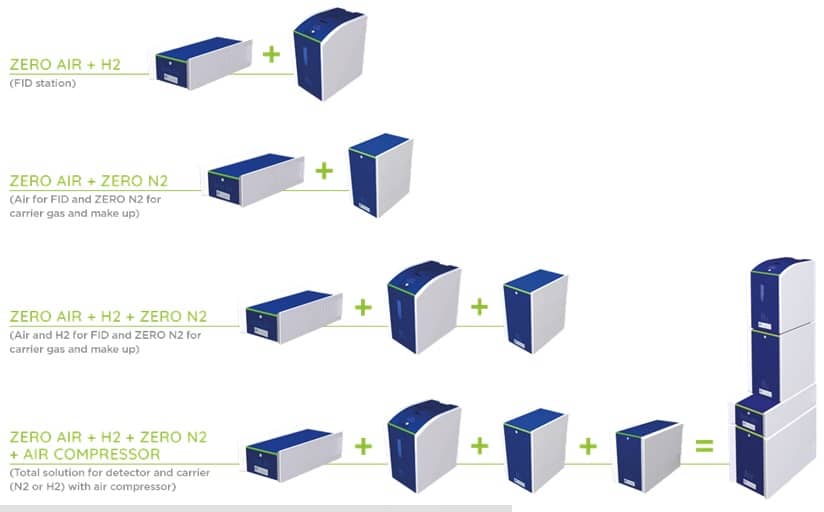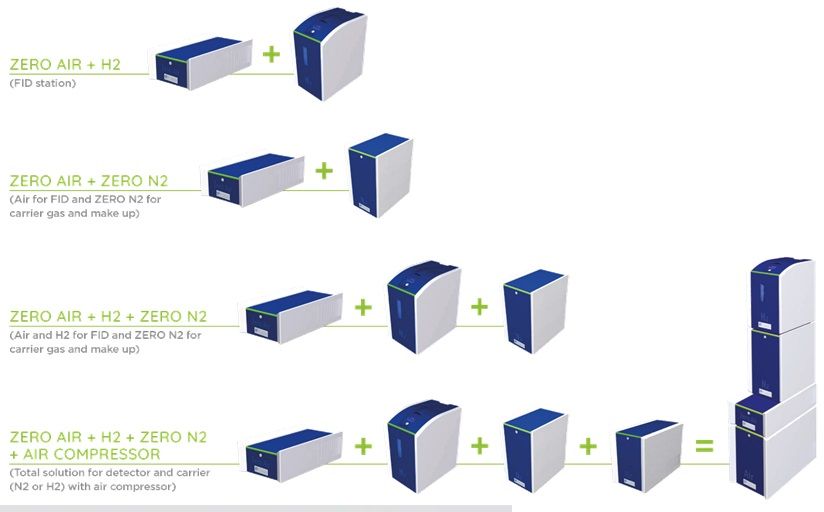 Initial Design:
At F-DGSi, we're often asked by Laboratory staff if our generators are suitable for use with their analytical instruments. As a leading manufacturer with a diverse range of gas generators, producing customised outputs to supply specific LCMS/GC manufacturer models, we welcome any opportunity to differentiate ourselves from others.
Testing with valued Instrument partners:
LCMS/GC manufacturers will stipulate the correct gas input specification for their analytical instruments so, for your peace of mind, F-DGSi gas generators have been validated for use by the manufacturer and declared fit for purpose. Failing to do so could have major effects on sample analysis, causing high background noise or catastrophic damage to the highly sensitive instrument, resulting in costly downtime and expensive repairs, far outweighing the cost of a gas generator. As a result, laboratory staff can work safe in the knowledge that they have chosen a reliable gas generator partner.
From prototype to market:
F-DGSi works closely with all major laboratory analytical instrument manufacturers, offering tailored solutions for Agilent, Bruker, Leco, Perkin Elmer, Sciex, Scion, Shimadzu, Thermo Fisher and Waters. When designing a new gas generator, F-DGSi will build precisely to a particular instrument specification. This usually means adapting flow and purity output of an existing generator model to meet the specific instrument requirements of the LCMS, but using tried and tested gas production technology. Once a prototype has been developed, it will be put into test with the instrument manufacturer for validation and approval. Only then will F-DGSI promote its' generator as credible accessory for a particular OEM product line.
Planned Preventive Maintenance: Avoiding unwelcome surprises
Our responsibility doesn't stop there, however, as any piece of mechanical equipment needs to be adequately maintained to prevent unwanted breakdowns. We insist on working only with partners who share our values and are trained in the upkeep of our gas generators. We encourage customers to work with F-DGSi on a planned preventative maintenance schedule, but understand that our customers have different usage levels and budgets. This being so, we'll devise a customised service agreement to suit your particular needs and budget, offering flexibility and a lower cost of ownership when compared with other leading gas generator brands.
Leading innovation:
Our innovative gas solutions, including Remote Access Monitoring, keep F-DGSi ahead of the curve with customers' needs and the ever changing requirements on analytical instrument manufacturers planted firmly at the top of our agenda.
For further information on FDGSi Gas Generators, be sure to visit us online at www.aasnig.com, or call us on 07084594001/ 08068129603 or email us on aas@aasnig.com, opeyemi@aasnig.com. Please subscribe to our blog post and Like Us on Facebook and follow us on LinkedIn! Thank you!
Website: www.aasnig.com
Update from FDGSi New