Analytical instruments are delicate equipment which require care during handling in order to preserve their ability to generate data of greatest accuracy and reliability.
Sophisticated analytical instruments include systems such as chromatographs, spectrometers, hyphenated mass spectroscopic systems, x-ray diffractometers, particle size analyzers, etc. There are other laboratory instruments which are used as aids in laboratory analysis such as pH meters, shakers, thermometers, analytical balances, magnetic stirrers, etc. which do not fall in the highly sophisticated category but deserve to be handled with due care for long service life
The operator manuals of all such instruments have sections devoted to preventive maintenance which include guidelines specific to different instrument categories which should be followed from time to time. However, there are also a general set of guidelines which need to be adopted and followed.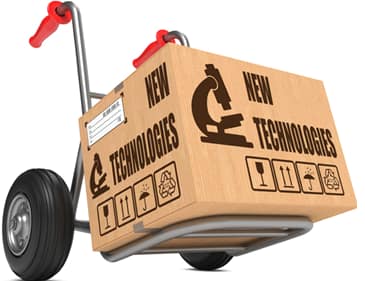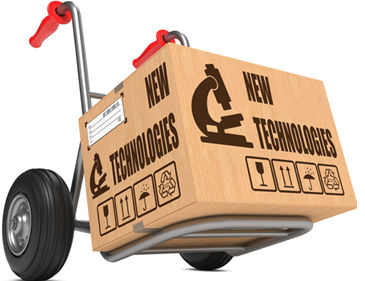 Handling at time of Installation
The instruments because of their delicate nature are shipped by the manufacturers in wooden or cardboard boxes with thermocol or blister plastic protection to prevent damage during transportation. On receipt at site the boxes should be handled with recommended material handling aids while avoiding rough handling and should never be rolled or pushed on floors or ramps. The packages should be opened under the supervision of the manufacturer's representative or distributor/sellers' representative and any physical damage sustained during transportation should be recorded for insurance claims, if any.
Environmental Controls
A properly controlled laboratory environment is essential for proper functioning of analytical instruments. Such controls include restrictions on access, dust free area, installation on vibration free mounts and isolation from operating electric motors or heavy electrical machines. The temperature and humidity needs to be maintained within the range recommended by the supplier. It is equally important to keep records of temperature and humidity over regular periods. The operator handling sophisticated systems should wear protective clothing, gloves, shoes and head covers to protect the instrument from personal contamination.
Periodic Maintenance and Calibration
In spite of all the precautions taken in handling and use the performance of instruments suffers to an extent due to normal wear and tear of component parts and handling by inexperienced persons. Equipmenmt general cleaning must be done regularly as instructed in the manual. Calibration is generally carried out within the laboratory premises by laboratory staff or supplier engineers. It is important to maintain records of all such calibration activities. Even when an instrument undergoes major repairs or an important accessory is added or the instrument is reinstalled in a different location in the same laboratory calibration becomes essential.
In some cases instruments are required to be calibrated outside the laboratory at manufacturer or third party premises. In such situations the instrument is out of the controlled laboratory environment for some time and has to undergo the rigors of transportation. Though it requires additional storage space but in case if it is possible it is a good practice to store the original packing containers along with the inner packing materials which come handy when instrument needs to be taken out of the laboratory. The driver of the transport vehicle should be instructed to drive carefully and oversee safe loading and unloading of consignment.
The precautions suggested in the article will help ensure a long and reliable service of sophisticated analytical systems installed in the laboratories.
For further information on our products and services, feel free to contact us on our email address aas@aasnig.com, opeyemi@aasnig.com, kemi@aasnig.com or call us on 07084594001/ 08068129603. You can also subscribe to our blog post by visiting us at www.aasnig.com, or you can also like us on Facebook! Follow us on LinkedIn